Current Funded Partners
—
The organizations that we choose to partner with have demonstrated a community-centered approach, excellent financial reporting and a deep knowledge of community project implementation. They are some of the best at bringing education, stability and health to people in need. These are the partners that we currently fund.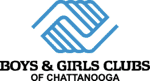 Chattanooga Unite Veterans Resource Center
Legal Aid of East Tennessee, Inc.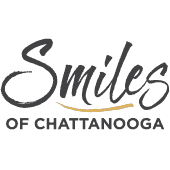 *These funded partners reflect the fiscal year 2021-2022.*
Fiscal Year 2020- 2021 Funded Partners:
Boys and Girls Clubs of Chattanooga
A.I.M. Center, Inc.
Big Brothers Big Sisters of Greater Chattanooga
Boehm Birth Defects Center, Inc., Walter E.
Camellia Foundation, Inc.
Chambliss Center for Children
Chattanooga Goodwill Industries, Inc
Chattanooga Room in the Inn, Inc
Chattanooga Unite Veterans Resource Center
Cherokee Area Council, Boy Scouts of America, Incorporated
Communities in Schools of Catoosa County
Council for Alcohol and Drug Abuse Services, Inc.
Epilepsy Foundation of Southeast Tennessee
Family Crisis Center of Walker, Dade, Catoosa & Chattooga Counties, Inc.
Four Points, Inc.
Girl Scout Council of the Southern Appalachians, Inc.
Girls Incorporated of Chattanooga
Helen Ross McNabb Center
Jewish Federation of Greater Chattanooga
LaFayette Area Empty Stocking Fund, Inc.
Legal Aid of East Tennessee, Inc.
Little Miss Mag Early Learning Center
Marion County Community Ministries, Inc
Northside Neighborhood House
Orange Grove Center Inc
Partnership for Families, Children and Adults, Inc.
Ringgold United Methodist Church
Salvation Army, The
Signal Centers, Inc.
Smiles, Inc.
Speech and Hearing Center
Tri-State Food Pantry
Walker County 4-H
YMCA of Metropolitan Chattanooga
More Ways to Get Involved