What is The Hub?
The Hub is designed to connect people—from within United Way, from neighborhoods and organizations across our region, and from different sectors—with the intent of collaboratively developing creative solutions to our community's most challenging social issues.
Ultimately, The Hub represents a bigger idea…
When we gather around real problems and work together toward shared goals, we'll create lasting impact.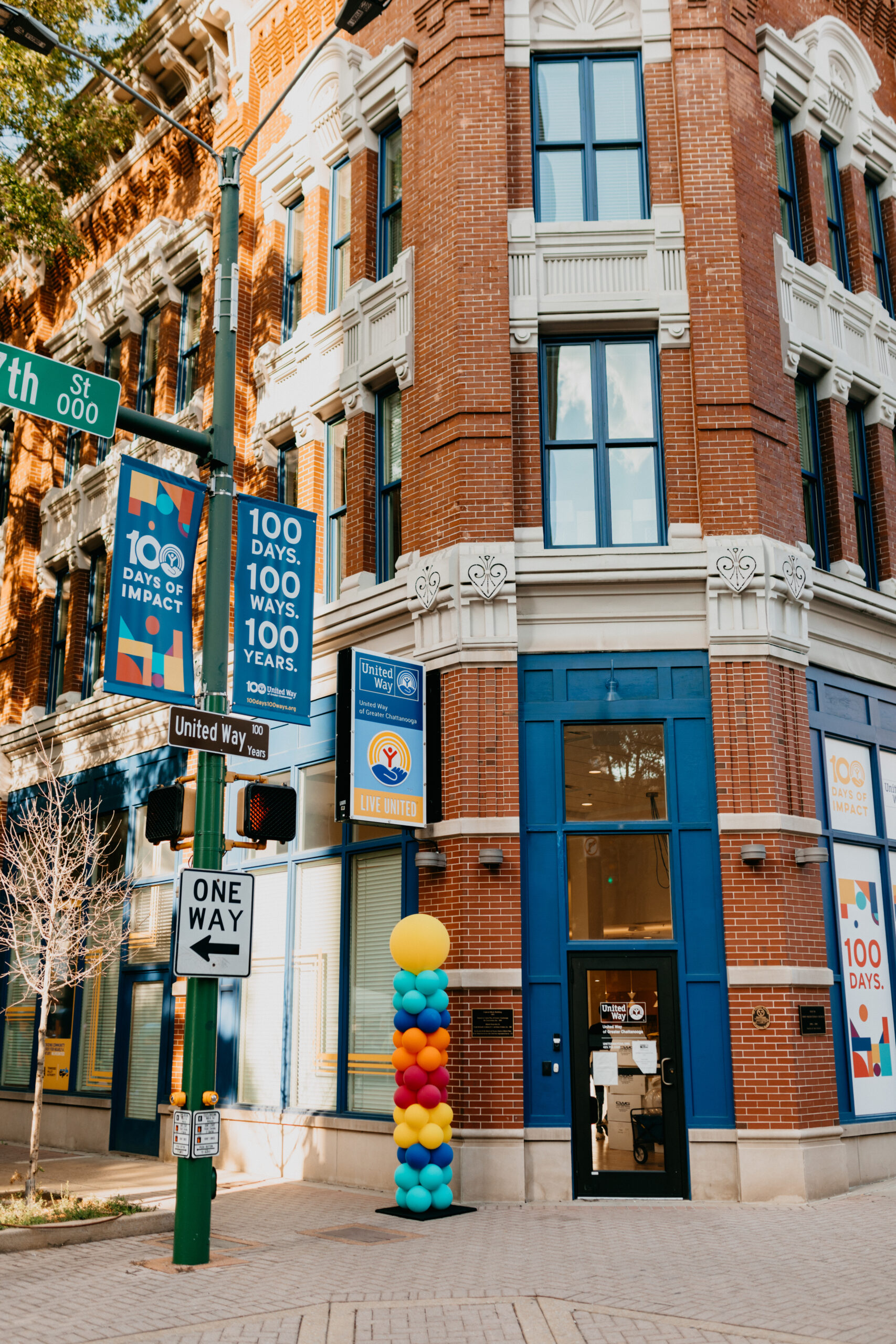 How it Works
Chattanooga area nonprofits have free access to the Hub spaces and priority for Hub reservations. Co-working day passes are also available for a $25 fee per person. Organizations that are not registered nonprofits, may submit an inquiry but will receive lower priority and will be charged a fee for usage. Parking is not provided but can be purchased through metered spaces on the street or nearby public parking garages.
Click to see the room layout below to find the right capacity for you and your team. The online reservation form will be reviewed by United Way staff who will confirm your reservation.
Goals of the Hub
– Gain understanding and insight into the complex social issues our community members face through the use of real-time data and stories
– Learn from a shared network of caring community leaders
– Host meetings and gatherings to accelerate community impact
Best Practices & Tips
– The Hub is HDMI, VGA,  & Macbook compatible. Please let us know ahead of time if you need a different connector.
– The Hub is available Monday – Friday, 9:00am – 4:30pm (If assistance with setup is needed, please arrive 30 minutes prior to start time)
– The easiest way to pay for parking is through the ParkMobile app
– The Hub is available for free to nonprofits & major donors up to twice a month. Any usage after that will incur a fee.
– Reservations must be made 48 hours in advance
More Ways to Get Involved